German Junior Ch.-Belgian Junior Winner 2004.Luxembourg Junior Ch.
Hop Prince 2005.-Junior Landes Sieger Thuringen 2005.Dresden Junior Sieger 2005*Leipzich Sieger 2005,
Speciality Winner Slovenie.. 2008-Toy Group Winner.
Dutch-International-German-VDH-Belgian-Austria Ch. Slovenie and Luxembourg Champion!
Dutch and German Veteran Champion Bundes Sieger Vetran 2012-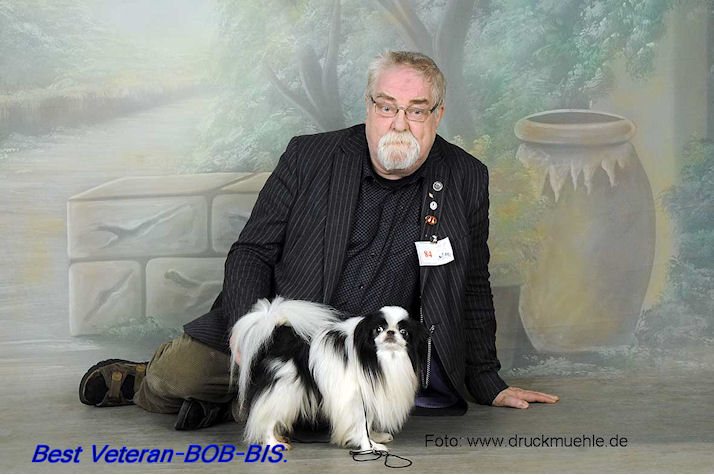 Multi Champion Casanova von Reifra. BIS -24 March and 25 March 2012 Neusen Germany.