FCI Centenary Winner and FCI Centenary Champion!

Junior Winner and Winner 2008
Ortenau Sieger 2009 -*Brandenburg Sieger 2009*Landes Sieger Thuringen 2009* "Golden Winner"2009.
Second Place group 9 (toy group) Echt-2009.-Second Place group 9 ( toy group) Liege-2009
Second Place group 9 ( toy group)Bled
Second place in show Pejatoyspa 2009.Middle East European Winner Wels 2009-
Best in Show Dutch Speciality 2009**International Champion!
***Luxembourg-Dutch-VDH-German-Belgian-Austria-Slovenian Champion**Winner 2009.
Highest Ranked Chin Pejatoyspa 2009 +2010-Dutch Club 2009-+2010
Year Winner Aniversery Speciality Germany 2010-
Vice European Champion Celje 2010*Winner Amsterdam 2010-Belgian Winner 2010
Speciality Club Winner Austria.21-5-2011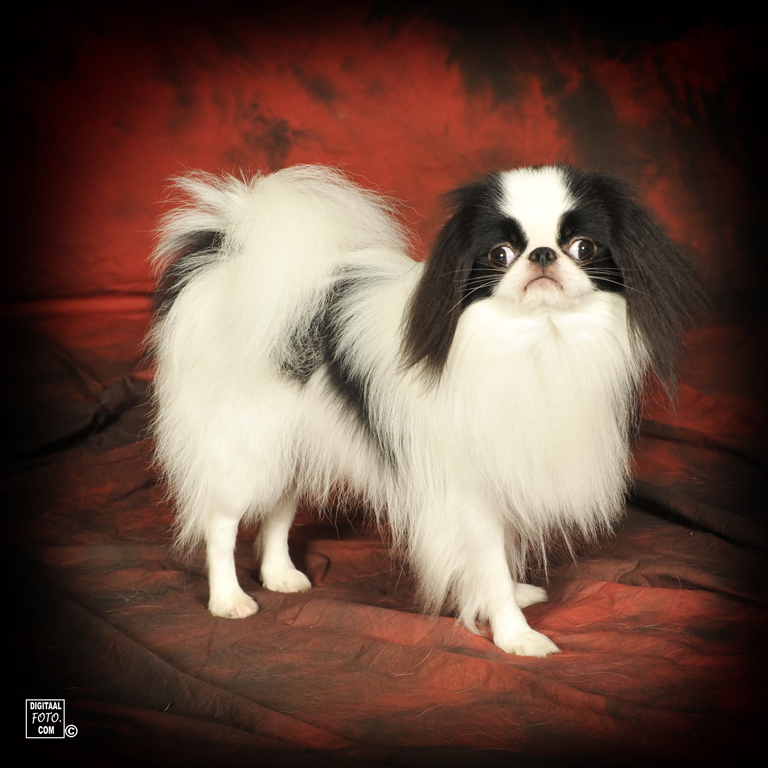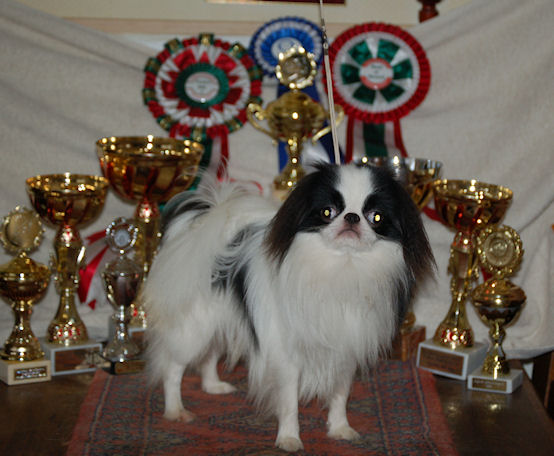 He is the proud father of James no Chasen and Asahi von Reifra.